See the footballer better than Messi and Ronaldo
Neymar is a Ballon d'Or winner in waiting and currently a better player that Lionel Messi and Cristiano Ronaldo, says Alessandro Costacurta.
The debate regarding the world's finest footballer has been a two-horse race for the best part of a decade.
Barcelona star Messi and Real Madrid talisman Ronaldo have dominated the award scene, with their exploits raising the bar to previously unimaginable levels.
Neymar, though, has been billed as their equal for some time now, with the Brazilian fulfilling the potential that he showed in his younger years.
He has become as important to Barca as any other member of their star-studded squad, with big performances delivered on the grandest of stages.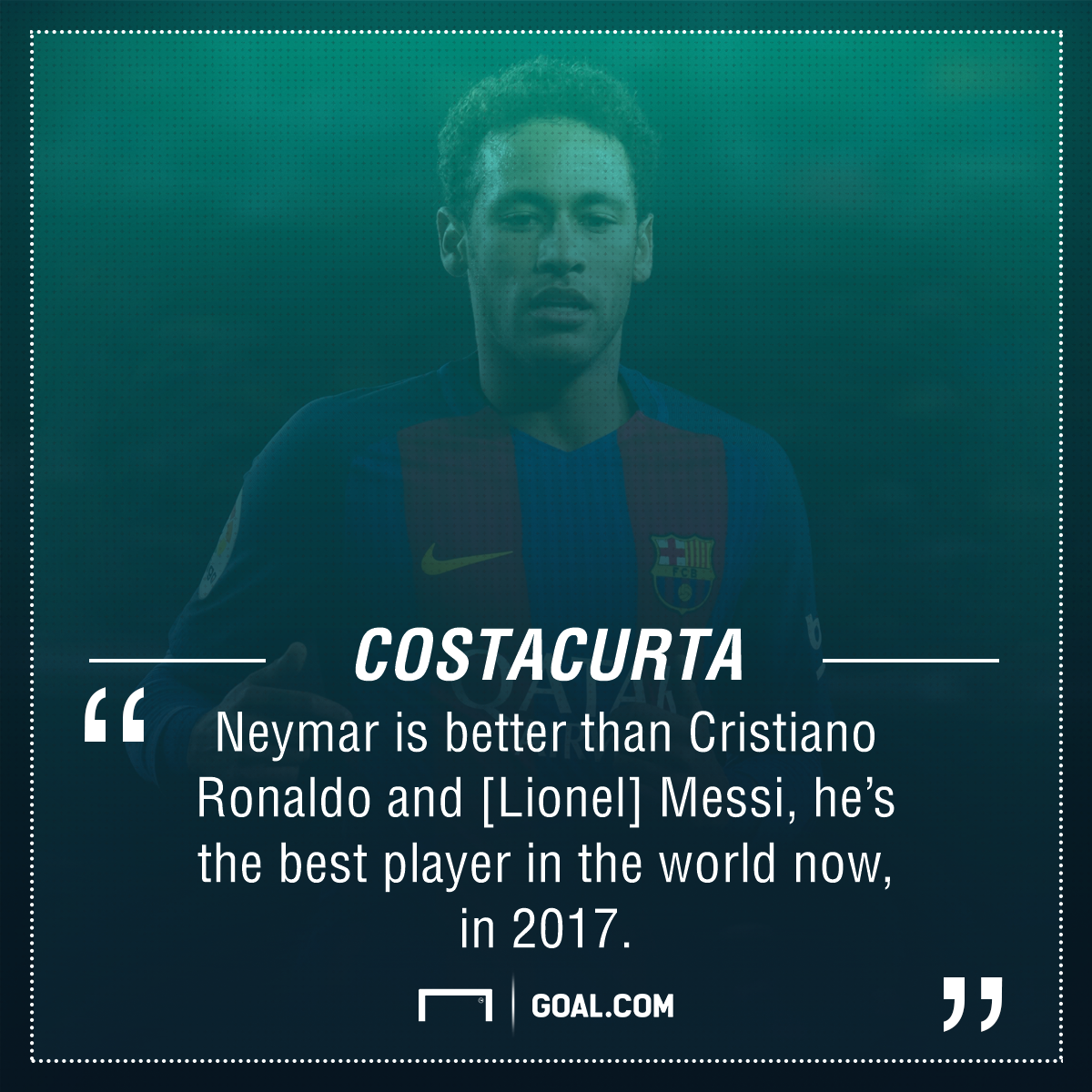 "I think, more or less, they will make the same amount of goals at the end of their careers. Neymar is already Ballon d'Or material. Actually, I believe in this moment Neymar is better than Cristiano Ronaldo and Messi, he's the best player in the world now, in 2017.
"If we take a look at his performances and we compare them with those of Messi and Ronaldo, I think Neymar is just better at the moment."
Neymar has netted 14 times in 35 appearances for Barcelona this season, with a brace against Paris Saint-Germain in a thrilling Champions League clash seeing him star on a memorable night at Camp Nou
See the footballer better than Messi and Ronaldo
Reviewed by
Olamide Abimbola
on
3/27/2017 09:52:00 am
Rating: