Lol...Two members of A church Fight dirty over a Female lover(Read the funny story)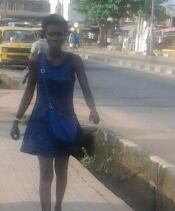 Two members of a popular church in Ijegun area of Lagos have engaged in fierce battle over who between them will marry one of the female members of the church.
The fight, which started from the church, has moved to the Area M Police Command in Idimu to decide who will eventually marry 20-year old Amarachi Amaechi.
The fight which seemed to have put the police in a dilemma was between Rivers State-born Prince Chily Michael and Izuchukwu Uba from Anambra State.
P.M.EXPRESS gathered that Uba was the first person dating Amarachi and they agreed not to have any sexual contact until after their wedding.
However, before their planned wedding, Michael allegedly snatched her from Uba and got the girl pregnant and she had been delivered of a baby last year.
But none of the two men was properly engaged to Amarachi.
However, when Amarachi became pregnant, Michael was said to have abandoned her and focused on other women while Uba took responsibility of the pregnancy until she safely delivered.
This drew Amarachi closer to Uba and they agreed to marry.
But when Michael became aware of this, he was angry and started threatening and even assaulted Uba severally before Michael went to the police to report that Uba took his wife.
It was while Uba had been charged with wife snatching allegation before Amarachi came to the station and told police that she actually dated the two men but has finally settled for Uba as her husband-to-be despite having baby for Michael.
The police is yet to decide on the matter when our correspondent visited the Command.
Info credit: PM EXPRESS
Lol...Two members of A church Fight dirty over a Female lover(Read the funny story)
Reviewed by
Olamide Abimbola
on
4/15/2017 12:20:00 am
Rating: