OMG..See the condition given to Zlatan Ibrahimovic if he stays in Man U
An elated fan during last night's Europa league win over Ajax permitted Man U's highest goalscorer Zlatan Ibrahimovic to sleep with his wife but only under one condition- he remains at the club next season.
Ibrahimovic, Man U's star player of the season, injured his knee and has been ruled out for this season. His contract also expires next month, but even at the age of 35, fans of the club still want him to stay.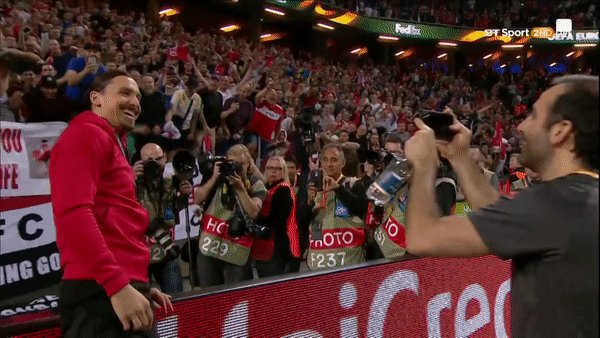 OMG..See the condition given to Zlatan Ibrahimovic if he stays in Man U
Reviewed by
Morenikeji
on
5/25/2017 06:00:00 pm
Rating: